Holomax CRM
Project Managment System for Interior Designers
Role
Research | UX | UI | Prototype
Task
My task was to create an innovative system that will serve Holomax's clients with their projects and creating a better way of working together.
Problem
Holomax's clients are Interior Designers and Architects, who are technologicaly uninclined & struggle with digitization, thus operate with an old fashion way of work- causing a lot of frustration and time wasted.
User's interviews
Firstly I wanted to understand what are the specific needs of the users - so I conducted 15 interviews with Interior Designers and Architects.
My research revealed that they need a system for organizing their projects into one place.
This will be a "life changer" for them, as today everything is done over Email and phone calls.
What I asked
How do you obtain project's status, info and media?

How do you book a new project?

How do you manage your project's info and media?

Do you have any difficulties with administrating your projects?

How long does it take you to find a specific file?

If you could add a "feature" to your day-to-day operation, what would it be?

Why don't you use existing platforms such as Monday.com, Jira, etc.?
Project status
Due to tight schedules, it's essential to know how the project is progressing
No more Emails
It's time to say goodbye to endless email threads and cluttered desktops
New orders
With one click, you can order new projects without wasting time on phone calls
Simple and Specific
Intuitive UX design, specifically made for the technology uninclined Interior Designers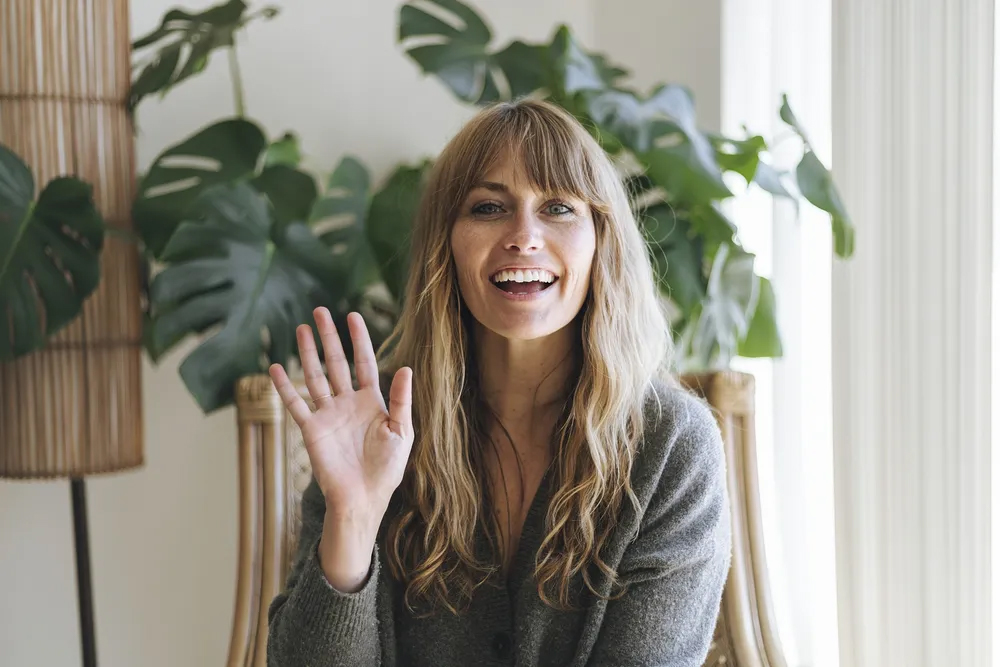 Meet Meytal
Meytal is a 37 years-old Interior Designer, based in Kfar Saba, with her husband and their 3 kids.
She became an Interior designer following a long career as an accountant.
She realised her passion is designing and creative work with people & homes, rather than with spreadsheets.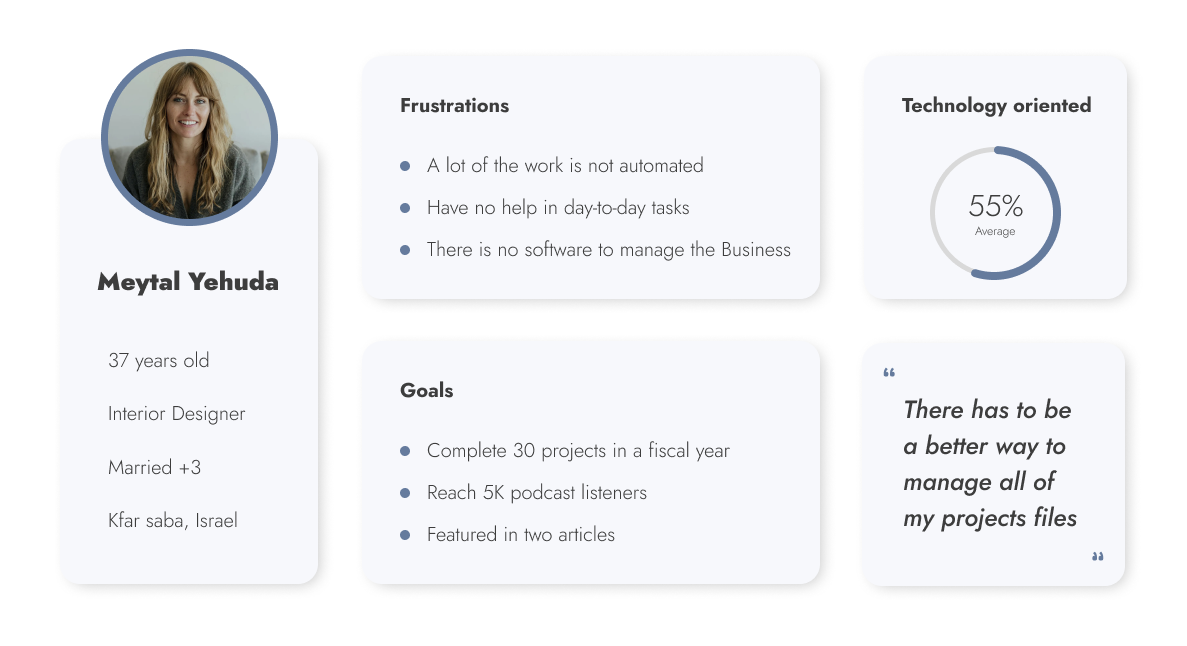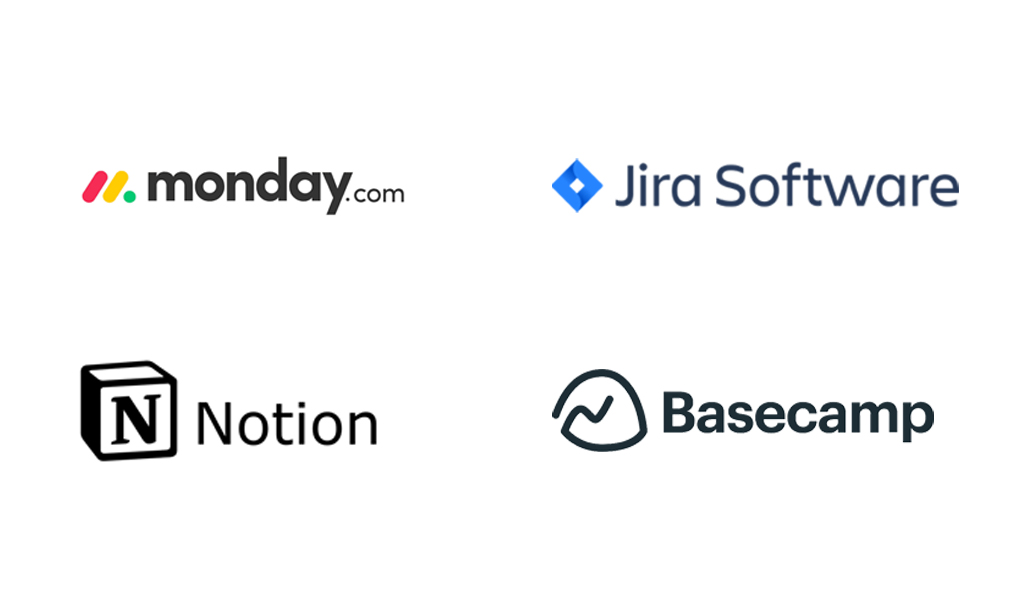 There exists several companies offering information/business managment platforms: Monday.com, Jira, Basecamp, Notion and more.

Monday.com is the leading platform for managing your business in the digital age - offering all sorts of work-related templates to serve your day-to-day operations - these templates can be custom made or bought from their marketplace.

My analysis shows that these platforms are widely used with great statisfaction but are too big with too many various features and options, requiring complex tinkering and technological skills alongside time&effort.
Therefore, Holomax's clients failed to make use and defaulted to old school work habits.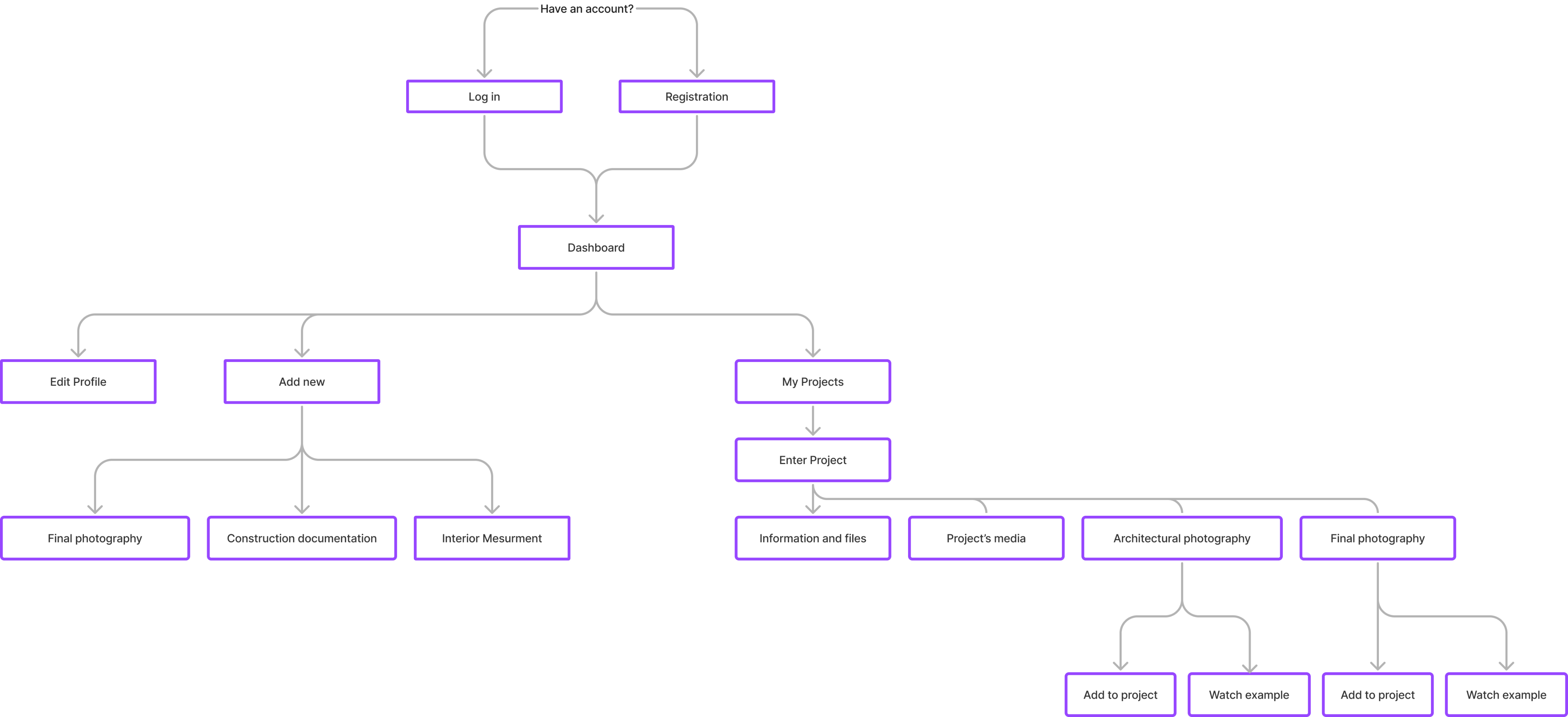 To see more, scroll inside the screens